Refer friends and get £5 in cash!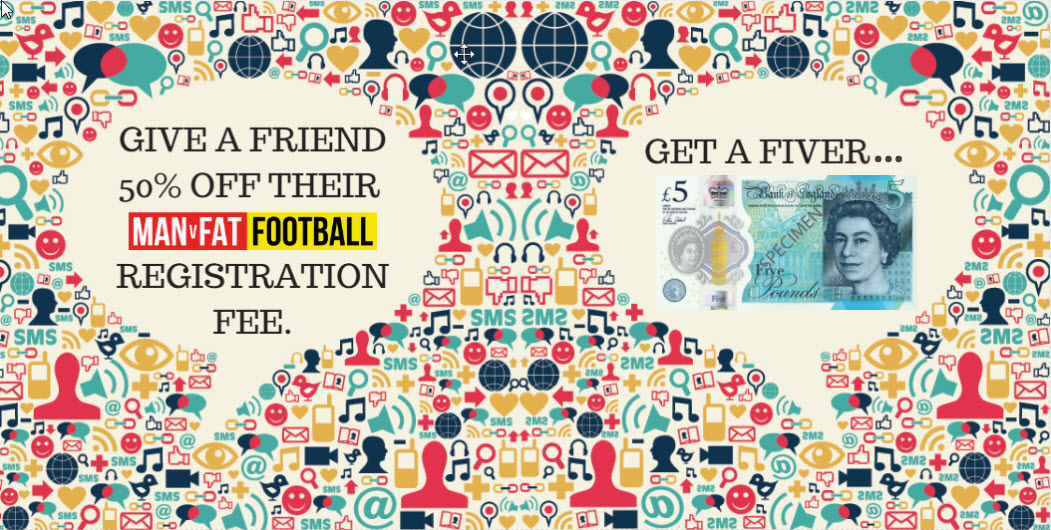 Give your friends 50% off MAN v FAT Football Registration. You get £5 in cash when they use your link to register at MAN v FAT Football.
If you are a registered MAN v FAT Football player then enter the email you registered with in the box below. You can then claim your personal referral code and share it with friends.
We are proud to be GDPR compliant and MAN v FAT Football will never share your email address. When filling out this form you can be assured the data collected will only be used to fulfil your referral code. 100% privacy guaranteed. The data is held within the UK. We never sell your data.